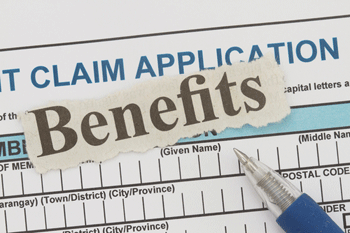 The introduction of universal credit (UC) will help make work pay, but in the long run it will reduce the generosity of the benefit system because of earlier cuts, according to the Institute of Fiscal Studies (IFS).
A new analysis by IFS researchers, which forms part of the forthcoming IFS Green Budget 2016, and was produced in association with ICAEW and funded by the Nuffield Foundation, studies the long run impact of universal credit on work incentives and incomes.
The study found UC would dramatically reduce the number of people facing weak financial incentives to move into or stay in work. Those who would lose more than 70% of their pay in taxes and withdrawn benefits if they moved into work will fall by two-thirds from 2.1 million to 0.7 million.
UC, according to the IFS, would weaken the incentive for single parents to be in work because of the way it would be withdrawn as earnings rise. They would be able to keep 8% less of their earnings.
But, at the same time, it would strengthen the incentive for couples to have one person in work.
The IFS report also found that UC would increase the incentive for those in work to earn more. Under the current system, 800,000 people in work keep less than 20p of every additional pound earned and 600,000 of these keep less than 10p.
Under UC these individuals would all keep at least 23p.
Introducing UC will, the IFS argue, cut annual benefit spending by £2.7bn in total.
Among working households, 2.1 million people would lose an average of £1,600 a year in benefit payments as a result of UC's introduction and 1.8 million will get £1,500 more.
For the 4.1 million households of working age with no one in paid work the picture is more dramatic. 1 million people would get £2,300 less a year and 0.5 million would make an average gain of £1000 per year.
The IFS also found working single parents would be over £1,000 a year worse off on average if the long run UC system applied now, but one-earner couples with children would gain over £500 a year on average.
Owner-occupiers and those with assets or unearned income are relatively likely to lose, says the report, but working renters are relatively likely to gain.
Robert Joyce, an Associate Director at the IFS and an author of the report, said:
'The long run effect of universal credit will be to reduce benefits for working families on average – a reversal of the original intention. However, the potential gains from simplifying the working-age benefit system remain mostly intact: universal credit should make the system easier to understand, ease transitions into and out of work, and largely get rid of the most extreme disincentives to work or to earn more created by the current system.'