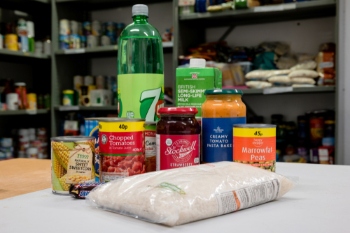 The £20 per week cut to Universal Credit (UC) means that the benefit is failing to meet the basic cost of living, a children's charity has warned.
An analysis by Action for Children of their Crisis Fund has revealed that in the six months since the reduction in UC payments, more than half (54%) of the grants issued were for families on Universal Credit.
The charity's Crisis Fund was created in response to the COVID-19 pandemic and is raised through public donations and support from partners. It provides families with crisis support grants of up to £250.
Action for Children analysed just over 9,000 records from the fund (over 2,300 since the UC cut) and found that nearly four in 10 (39%) grants in recent months have pointed to a rise in household spending, such as energy bills or food, as a top trigger for families' financial struggles.
A major focus of the fund has been to ensure families the charity supports have access to adequate levels of nutritious food. This has accounted for more than half (55%) of the money spent since October.
The Crisis Fund applications also showed that nearly a third (31%) of families would have struggled to feed their children without the fund, a figure that rose to over a third (37%) among families on Universal Credit.
A survey of its frontline staff also reveals that since the UC cut came into effect in October, nearly three quarters (73%) said it had impacted the children and families they supported, with well over half (57%) saying it had had a significant impact.
Imran Hussain, director of policy and campaigns at Action for Children, said: 'The worst pain and misery of the cost of living crisis is being felt by children in low income families, yet the Government is refusing to target help for these children or accept that it needs to rethink its huge cut to Universal Credit.
'The levels of severe and persistent financial hardship our services are seeing are among the worst they can remember and are robbing too many children of the bright futures they deserve. Whilst our Crisis Fund can help to relieve some of these pressures, it cannot address the underlying causes driving rising deprivation or offer a solution for families bearing the brunt of this deep-rooted cost of living crisis.'