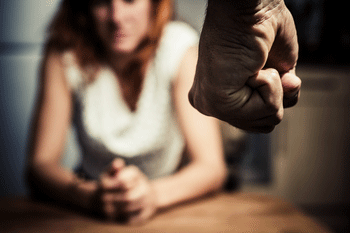 Paying the Universal Credit benefit to a household rather than individuals could increase the risk of domestic violence, MPs have warned.
The work and pensions committee says the Department for Work and Pensions has a 'moral duty to ensure the benefit system does not in any way facilitate abuse.'
The committee heard evidence that for some claimants single household payments of Universal Credit, now being trialled in some parts of the country, can make it easier for perpetrators to abuse and control their victims.
They allow perpetrators to take charge of the entire household budget, leaving survivors and their children dependent on the abusive partner for all of their basic needs.
The committee's chair Frank Field said: 'Not only does Universal Credit's single household payment bear no relation to the world of work, it is out of step with modern life and turns back the clock on decades of hard won equality for women.
'The Government must acknowledge the increased risk of harm to claimants living with domestic abuse it creates by breaching that basic principle, and take the necessary steps to reduce it.'
Committee member Heidi Allen said: 'In the 21st century women deserve to be treated as independent citizens, with their own aspirations, responsibilities and challenges.'