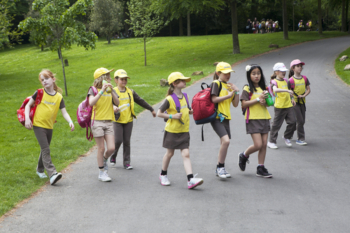 The Government today announced a £5m fund to help increase places for vulnerable young people in uniformed youth groups.
The Uniformed Youth Fund will create an estimated 5,500 spaces in groups such as police cadets, Scouts, Guides and faith-based organisations.
Managed by Youth United Foundation, a member organisation for uniformed youth groups, the new fund will help organisations open new groups in deprived areas across England and allow more children to benefit from weekly activities, camps or volunteering programmes.
'Organisations like the Guides and Sea Cadets play a key role in so many childhoods. They create lasting friendships and teach important life skills such as teamwork and resilience,' said Tracey Crouch, minister for sport and civil society.
'This fund strengthens our support for young people by ensuring that even more children have access to these groups and are helped to reach their full potential.'
Samantha Hyde, director at Youth United Foundation, commented: 'We are delighted to be able to expand our important work with children and young people living in the some of the most deprived regions in the country, providing them with the opportunity to join a uniformed youth group and, as a result, gain a range of life-changing skills and experiences.
'We strive to increase opportunities in areas and communities where there are least provisions and the most need, to ensure that young people of all backgrounds are able to succeed.'