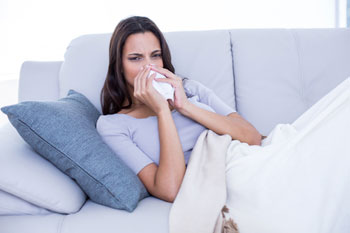 Although there has been a marginal reduction in the percentage of potential working days lost to sickness absence in local government since 2015/16 - this may not tell the full story.
The Local Government Association workforce survey outlines part of an extremely complex narrative, which is only going to become more complicated in the coming months and years.
The figures tell us the following:
In 2015/16, 4.9% of days were lost due to sickness and 8.8 days per full-time employee
The earliest available comparable figures are for 2011/12 when on average 4.2% of days were lost, 8.4 days per full-time employee
The most common cause of sickness absence in 2016/17 was 'stress, depression, anxiety, mental health and fatigue' (28.9% of days lost)
Local government absence 'more than double national average'
To compare these figures nationally, the average number of days lost per full-time employee in 2017 across the whole economy was 4.1, according to the Office for National Statistics. Back in 1993, when the numbers were first recorded, the national average was 7.2 days so this number has taken a dramatic cut.
This also means full-time local government employees are taking more than double the amount of sick days as the rest of the country. Even over 26 years ago, when the national average was at its highest, it was still lower than the current local government sickness day average.
How do these figures stack up when looking into the differences between the public and private sector? The same ONS data supports the fact that public sector absence levels more generally are higher than that in the private sector. Proving how much stress is affecting the workforce, the data states 'in 2017, the rate stood at 1.7% for the private sector and 2.6% for the public sector'.
It's not difficult to work out why the figures are higher for the public sector when we consider the challenges presented to council employees. These challenges include the pressures of Brexit, the headache of austerity and the vital need for more housing. Not to mention the requirement for a higher quality of care mixed with the ever-present scrutiny from auditors and the general public.
So what is presenteeism?
Presenteeism, stress and mental health
Worryingly, the fears that employees are forcing themselves to turn up to work even though they are unwell because they're concerned about their jobs is backed up by research. Presenteeism essentially means people coming into work even when they're ill - making sure they're present at all costs.
It's a concerning factor, especially when you consider the figures of the local government sickness are already almost double the national average before presenteeism is taken into account.
Unison represents full-time and part-time staff who provide public services. They're lobbying for fairer sick leave and sick pay for local government employees in order to reduce presenteeism in the face of the current climate.
Unison's head of local government, Jon Richards, said: 'Council workers have borne the brunt of funding cuts. The government has taken more than £15bn from local authorities since 2010, putting hard-working staff under immense and growing pressure.
'Staff feel obligated to come to work when they are sick, or to take annual leave when they are poorly, because many so many local authorities have cut sick leave and pay, and because there are so few colleagues to cover for them.
'What is needed is well-managed sickness procedures that don't penalise staff who are unwell, and for the government to start funding local councils properly again.'
Research surveys support comments from Unison, showing that there is a clear problem with presenteeism.
CIPD and Simplyhealth conducted a 'Health and Wellbeing at Work' survey in 2018 which shows a strong link between presenteeism and increases in stress, anxiety and depression. More than 1,000 people responded to the survey and a staggering 86% of them said they had observed presenteeism over the course of 12 months - showing that workplaces without this are rare.
Along with this, 55% of respondents told of an increase in mental health conditions, such as anxiety and depression among their employees over the 12 month period. These figures all signify serious HR red flags and show a change is needed.
Forward-thinking HR and training
So, how will councils navigate the problem of absenteeism and presenteeism of their workforce as the pressures of their roles increase? Councils definitely have a responsibility to their workforce to shake up the culture and create a better working environment.
HR consultant AdviserPlus refer to a proactive and forward-thinking approach to managing absenteeism in its Absenteeism Report. The report explores a variety of factors that could be key to conquering issues surrounding workplace wellbeing and absenteeism.
There is a focus on improving the workplace environment, whether it's the physical building and workspace, or in the wider sense - culture and morale are key here.
Holiday and flexitime should also be considered. If employees can fit the demands of their personal lives around work, they'll be less inclined to take leaves of absence due to not being able to juggle responsibilities.
Pat Ashworth, director of AdviserPlus Learning Solutions, emphasised that flexitime can be a hallmark of a progressive employer - and flexible working can contribute to a reduction in absenteeism if managed and implemented carefully.
However, she also highlighted three key elements - stability by providing an income, social interaction with colleagues and structure to someone's day: 'Going to work is good for you. The more progressive organisations get that and that's why they focus on it.'
AdviserPlus has worked with Bradford Council to train its line managers - and the pair have been shortlisted for awards for their collaboration. Manager coaching - in local government and any organisation - is key to spotting and addressing the root causes of absenteeism.
Local government has seen an intense period of budget cuts - with funding reduced by 40% since 2010. As it tries to balance its budgets effectively and cope with the loss of experienced and skilled staff, this sort of training is crucial to avoid potential issues with both absenteeism and presenteeism.
At face value, therefore, falling absence levels are cause for celebration. But beyond the headline numbers, seeing local government's absence numbers in context and delving deeper into underlying issues shows that there is much more to be done. Some councils have clearly grasped this and are acting to train their staff accordingly - many more need to follow suit if the trend is going to continue to be a positive one.
Louise Chapman is a senior content editor working in collaboration with Adviser Plus