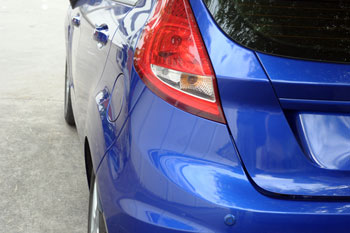 Transport for London (TfL) has issued Uber London Limited (ULL) with a two-month private hire operator licence after previously trying to oust to ride hailing app from its network
The transport authority said that its original decision not to license ULL had 'led to the app-based firm improving its culture and governance'.
After being dropped by TfL, Uber appealed the decision and received a 15-month private hire operator's licence from the Chief Magistrate with conditions. The licence was due to expire on Wednesday 25 September.
The new two-month licence will have the same conditions, although TfL is also requesting 'additional information' from Uber.
A TfL spokesperson said: 'Uber London Limited has been granted a two-month private hire operator licence to allow for scrutiny of additional information that we are requesting ahead of consideration of any potential further licensing application.'
Caroline Russell AM, Green Party Member of the London Assembly, said: 'I welcome keeping pressure on Uber to be a fit and proper private hire operator, but drivers will be concerned for their future. The mayor, and Government, must act decisively across the private hire and 'gig economy' to stop the exploitation of drivers, including bringing in a cap on numbers of vehicles licenced.
'Ironically Uber itself already knows all the information – like hours drivers work and their earnings, number and types of trips taken by Londoners – that TfL needs to bring in proper regulation to protects workers.
'TfL must follow New York's lead and demand access to this vital data from Uber as a condition of licencing.'
The conditions under which Uber can operate include:
A requirement for Uber to produce an independently verified assurance report every six months
A requirement for the addition of three non-executive directors to its board
A requirement for notice of at least 28 days for changes to ULL's operating model
A requirement to maintain arrangements with the Metropolitan Police for the reporting of passenger complaints that may be criminal.
The new two-month licence will have the same conditions along with new conditions to ensure passenger safety, these cover ride sharing, appropriate insurance and driver document checks by Uber.