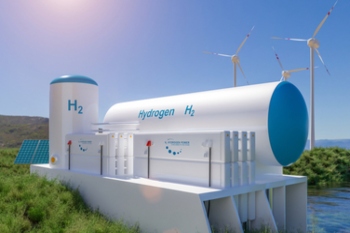 The UK's first homes with appliances fuelled entirely by hydrogen will be built in Gateshead this April.
The two semi-detached houses will use 100% hydrogen appliances such as boilers, hobs, cookers and fires that release no carbon emissions.
The project has been funded by a £250,000 grant from the Government's Hy4Heat Innovation programme and funding from gas company Northern Gas Networks and Cadent.
Energy minister, Anne-Marie Trevelyan, said: 'While these new houses in Gateshead will look like any other, they will showcase how low carbon hydrogen can transform the way we power our homes and offer a glimpse of what the future holds as we build back greener.'
The Government also plans on setting up a Hydrogen Neighbourhood and develop plans for a Hydrogen Town before 2030.