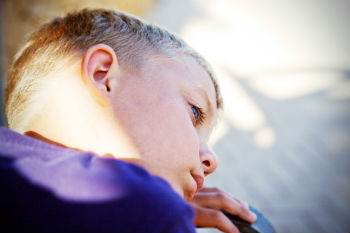 The UK is ranked 14th out of 35 countries in a new assessment studying the inequality gap facing children in wealthy nations.
The charity Unicef has published its latest Report Card, Fairness for Children, which cites Denmark as the wealthy country with the lowest inequality among children, while the UK comes in 14th alongside Germany, Greece and Hungary.
The UK does relatively well (7th out of 41 countries) in addressing the income inequality gap among children. However, Unicef found the United Kingdom does poorly in terms of health and education (19th out of 35 and 25th out of 37 respectively).
The progress made in closing the income inequality gap, the charity claims, is largely due to a fall in the household income of families with children at the median. This, they say, is a trend unlikely to continue without an intervention.
Significantly, the report also says the relative income gap in the UK is more dependent on the level of social transfers—benefits and taxes—than almost any other country.
Were these measures not in place, it posits, the income gap would double, giving the UK one of the highest inequality gaps in Europe.
Another worrying point the charity flags up is the recent Welfare Reform and Work Act has removed much of the child poverty reporting architecture in the UK, in terms of targets, strategies and independent oversight.
Sam Whyte, the domestic policy and parliamentary manager at Unicef UK, wrote: 'The political imperative thus arising from the Report Card is clear – we must build on, rather than lose, momentum to tackle child poverty in the UK.
'Inequality matters because it affects how children see and experience the world. We cannot do our best for children while neglecting to tackle persistent inequality.'