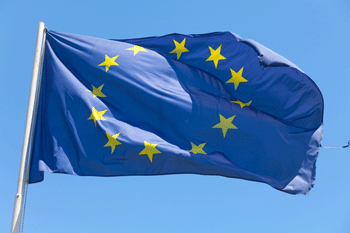 Five cities bidding to be European Capital of Culture have issued a statement calling on the Government to take advice on the legality of the EU's decision to exclude UK cities from the award.
The European Union last week decided to cancel the UK's turn to host the European Capital of Culture 2023, arguing that Britain will no longer be eligible to have a host city after it leaves the union in 2019.
Five places — Dundee, Nottingham, Leeds, Milton Keynes and Belfast/Derry — have already bid to hold the title in six years time.
John Glen MP, the Parliamentary Under Secretary of State for Arts, Heritage and Tourism, tweeted at the time that the European Commission's decision was 'crazy'.
Crazy decision by European Commission over Capital of Culture 2023. We're leaving the EU - not Europe! My team at DCMS are speaking with the 5 cities right now on the way forward

— John Glen MP (@JohnGlenUK) November 23, 2017
Councillors from the five bidding cities met representatives of the Department for Digital, Culture, Media and Sport (DCMS), including Mr Glen, last Tuesday.
'The meeting with DCMS was positive and we were encouraged by their commitment to try and resolve this issue with the European Commission and agree a clear way forward for the cities involved,' they said in a collective statement issued today.
The cities said they urged the Department to continue its negotiations with the European Commission on 'the legitimacy of its latest decision'.
'In particular we wish to highlight that the announcement by the European Commission counters a very recent decision of the European Parliament in June 2017 and of the council in September 2017 which includes a calendar confirming the UK as the host country in 2023.
'In addition we are seeking clarity given that the United Kingdom has not yet left the EU and the terms of that departure are not yet agreed.'
'We have collectively therefore requested that DCMS takes further advice on the legal status of the announcement as a matter of urgency,' the statement added.