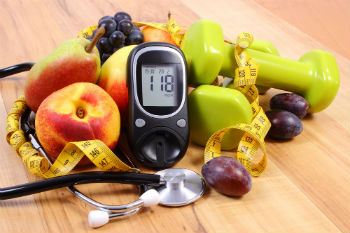 People who are most likely to develop diabetes should be offered intensive programmes to change their lifestyle, according to the Government's health experts.
The National Institute for Health and Care Excellence (NICE) says there are 1.7 million people at risk of developing type 2 diabetes who could be helped.
This could include programmes like the 'Healthier You: NHS Diabetes Prevention Programme' which encourages participants to change their diet and take more exercise.
In its updated guidance for preventing type 2 diabetes in adults NICE says it is cost effective to offer lifestyle support to people with raised blood sugar levels who are most vulnerable.
Professor Mark Baker, director of the centre for guidelines at NICE, said: 'We know that helping someone to make simple changes to their diet and exercise levels can significantly reduce their risk of developing type 2 diabetes.
'And that this approach is a cost-effective way of managing an illness that currently costs the NHS around £8.8bn a year. ?
'We need to make sure that the people most at risk have access to the care they need.'