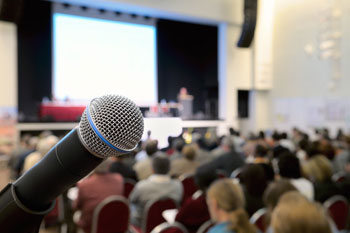 Two 'Citizens' Assemblies' in Southampton and Sheffield will bring representative samples of the population together to discuss the future of local democracy, according to Democracy Matters.
This democratic experiment will take place in October and November and is a response to the Government's push for a devolution of powers; a constitutional change that will be furthered by the forthcoming Cities and Local Government Devolution Bill.
The Citizens' Assemblies are being conducted by Democracy Matters, a group of leading academics and the Electoral Reform Society, in a project funded by the Economic and Social Research Council.
The pilot projects, which will last for four days each, are the sort of deliberative event envisaged by those calling for a UK-wide Constitutional Convention.
Katie Ghose, chief executive of the Electoral Reform Society, said: 'As the Government seeks to devolve powers towards local areas, they need to include citizens and not simply deliver their chosen solutions from above. These Assemblies are a real chance to shape the devolution agenda so that it genuinely involves the people which it affects.'
The two Assemblies will both have 45 members each, but they will represent two different models. The participants in the Sheffield assembly will all be members of the public from South Yorkshire, whereas the Southampton assembly will be constituted from 30 members of the public and 15 local politicians.
Professor Matthew Flinders, principal investigator for the project, said: 'This is a huge opportunity to feed the views of the public into the policy-making process and to explore the potential of new democratic methods to reinvigorate British politics.'