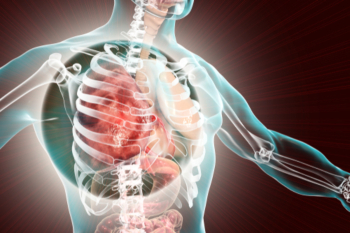 New cases of TB in England have fallen to the lowest levels since records began in 1960, new data reveals.
Public Health England (PHE) found there was a 44% drop in new diagnoses from the peak in 2011 to 2018 (from 8,280 to 4,672), with an 8.4% fall in diagnoses between 2017 and 2018 alone.
TB is an infectious disease that usually affects the lungs. The most common symptoms are a persistent cough for more than three weeks, unexplained weight loss, fever and night sweats.
The disease tends to hit poorer communities the hardest. The most deprived 10% of the population have a rate of TB more than seven times higher than the least deprived 10%.
People born outside the UK have a rate 13 times higher than people born in the UK.
Public Health England is working towards the World Health Organisation (WHO) goal to halve TB incidence by 2025.
TB can be fatal if left untreated. However, it is curable for the majority with a course of antibiotics.
'We should be proud that TB rates are now at the lowest levels ever recorded in this country — a true testament to the hard work of the NHS and public health staff in this country,' said public health minister Steve Brine.
'There is still more to do — people in deprived communities are still disproportionately more likely to contract this disease, so we must do more to tackle this injustice by raising awareness and ensuring early diagnosis and treatment.'