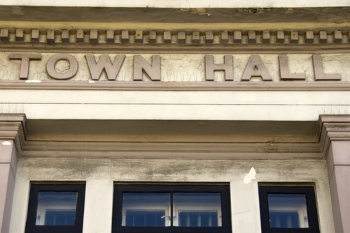 The public placed more trust in local authorities than national government in responding to the COVID-19 pandemic, according to the findings of a new survey.
While confidence in Westminster crumbled over the course of the crisis, it remained strong for local government.
From a high of 51% in May last year, levels of trust in national government dropped sharply to 34% after June 2020 and hit its lowest point in October 2020 at 21%.
By contrast, trust in local government remained steady throughout, standing at 41% in June 2021.
In addition, by the same time only 16% perceived growing unity in the country and 64% growing division, but locally the figures were 26% and 22% respectively. The figures emerged in research by the University of Kent and charity Belong, including a survey of more than 39,000 people.
The researchers also studied six local authority areas which had prioritised work to build social infrastructure and cohesion, including funding from the Government's Integration Areas programme.
In Blackburn with Darwen, Bradford, Calderdale, Peterborough, Walsall, and Waltham Forest, levels of trust in national government were 10% higher and 4% higher for local government.
The researchers have called on the Government to invest £50m to expand the programme to other areas targeted for levelling up.
CEO of Belong Jo Broadwood said: 'Local authorities that have prioritised initiatives which build trust and togetherness – and been supported by government investment to do so – have proved more resilient in the face of the crisis.
'By channelling moderate investment into local initiatives to build social infrastructure we can build a more resilient, unified society. We should draw on the lessons of the pandemic, utilise the power of our communities, and build back unity from the bottom-up.'