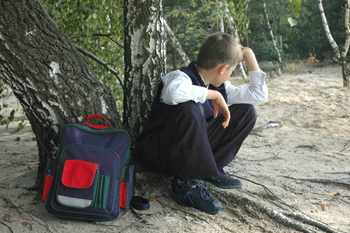 Councils will be allowed to take unpaid truancy fines from parents' child benefit payments under new plans announced today.
Prime minister David Cameron has unveiled plans to crack down on the number of parents failing to pay their fines, often because councils do not seek legal action to collect the money.
Under the measure, parents in England who do not pay the fine within 28 days will have £120 docked from their child benefit. Figures suggest around 40% of truancy fines currently go unpaid.
Mr Cameron said: 'We are determined to tackle the harm truancy does to a child's chances in life.
'There is nothing responsible about allowing your child to go without an education. So for parents who let their child play truant and refuse to pay truancy penalties, we will deduct it from their child benefit.'