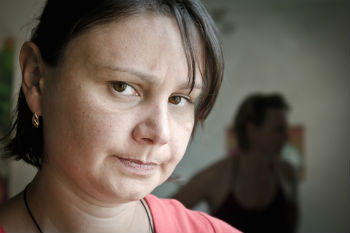 Government departments could miss targets for 'turning around' 120,000 troubled families by 2015 unless efforts are accelerated, a panel of MPs has said.
While applauding the commitment of both the Department for Communities and Local Government (DCLG) and Department for Work and Pension (DWP) to supporting disadvantaged families, the Public Accounts Committee (PAC) called for 'essential' improvements to performance.
DCLG and DWP introduced separate programmes to support so-called 'troubled families' in 2012, respectively aiming to 'turn around' 120,000 families and move 22% of those associated with the programme into employment by March 2015.
However, chair of the PAC Margeret Hodge today branded the decision to run two separate schemes as 'baffling' – warning the move had resulted in 'confusion and unnecessary duplication'.
The committee said DCLG still had 98,000 families to 'turn around' by next year, while DWP had achieved only 720 sustained employment outcomes by September 2013.
'Both departments have got to speed up the rate at which they are succeeding in their work,' Hodge said.
She added that both departments' 'reliance on individual local authorities and private providers' had 'put achieving the programmes' objectives at risk'.
Responding to the PAC report, a Government spokesperson said: 'The Troubled Families programme is on track and having a big impact on some of the hardest to help families in the country. This report acknowledges that the programme was three per cent ahead of the committee's own expectations at the end of last year, with over 22,000 families turned around in just 18 months'.
'But there is always more to do and we expect performance to improve even more over the next year.
'Together, these programmes provide value for money for the taxpayer through payment by results, which is better for taxpayers and those we are supporting on the programme.'