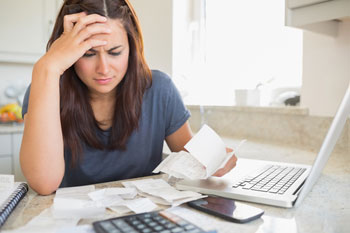 Councils are raising funds by increasing the council tax liability for their poorest residents, new research reveals.
The New Policy Institute (NPI) has found 340,000 low-income families in England will be hit by a tax increase this April as councils cut support for the fourth successive year.
In April 2013, the Council Tax Benefit (CTB) was abolished and replaced with the Council Tax Support (CTS).
The CTB exempted residents on the lowest incomes from paying council tax, while the CTS allows local authorities to determine how much council tax poor families will pay.
The NPI's research, carried out with the Joseph Rowntree Foundation (JRF), shows from April 2016 a total of 2.2 million low income families receiving CTS pay on average £169 more per year in council tax than they would have under the former system of CTB.
This includes 340,000 families who are seeing sharp increases in their council tax from April 2016 as their councils cut the support available to them.
Cllr Claire Kober, Local Government Association (LGA) resources portfolio holder, said: 'The shortfall between the money councils receive to fund council tax support and the money we would need to protect those on low incomes is getting bigger.
'Faced with growing funding pressures, councils are increasingly unable to meet this shortfall.'
The data also reveals the number of town halls that have retained the support available under the former system for calculating council tax has fallen from 58 in April 2013 to 41 in April 2016.
259 councils, the NPI learnt, introduced a 'minimum payment' where the poorest families have to pay a proportion of their council tax liability. This is 30 more councils than in the first year of CTS.
Many councils (144) also now require working-age residents to pay at least 20% of their council tax liability regardless of their income. This is substantially more than the 94 that did this in April 2013.
70,000 of the 340,000 families who are facing increases in council tax are living in areas where the council has introduced a minimum payment for the first time.
These families are looking at an extra £171 in council tax.
The remaining 270,000 families facing a significant hit are in areas where the minimum payment has risen.
After the first two years of CTS it appeared that minimum payments were trending towards 20% but now in its fourth year more councils are exceeding this level. 67 councils now have minimum payments over 20%, 14 more than last year.
The NPI warns there will be further council tax increases as councils try to make up for the loss of funding from Whitehall.
Theo Barry-Born, researcher at the NPI, said: 'Low income families have once again been hit by significant tax increases and are losing support based on where they live, not what they need.
'These tax increases for the poorest look set to continue in future years as councils seek to manage further falls in central government funding.'
Cllr Kober said: 'No one wants to ask those on the lowest incomes to pay more. But faced with significant cuts to the money we receive to look after the elderly, protect children, repair the roads and collect the bins, many councils have had little choice but to reduce the discount.
'Councils know how tough things are, and are doing their best to protect those affected the most, whether through introducing hardships funds or changing the way we collect unpaid tax. But these measures can only go so far in alleviating the burden.?