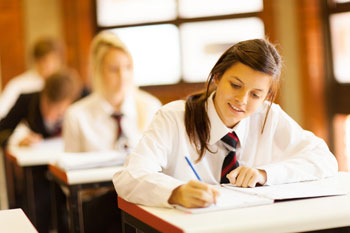 Council leaders are calling for an independent review of Ofsted, claiming its objectivity has been called into question lately.
The Local Government Association (LGA) says public confidence in the schools watchdog has been undermined after u-turns on inspection judgements. It cited five of the schools involved in the Trojan Horse incident that were downgraded to 'inadequate' after the scandal hit the headlines.
Cllr David Simmonds, chairman of the LGA's Children and Young People Board, said: 'Too many controversies have threated Ofsted's independence and credibility. Mums and dads put their trust in Ofsted's ratings when they pick a school for their children and its inspections can have implications for the most vulnerable children in our care.
'Councils, communities and parents need to know Ofsted and the chief inspector are independent and free from political influence and we need an independent review to discover what has gone wrong and restore faith in what is fast becoming a media-driven organisation.'
The LGA accused Ofsted as having a 'knee-jerk' response to scandals rather than being 'fair and impartial'.
A spokesperson for Ofsted said it had raised the inspection bar for both education and care services by making a 'good' rating the minimum acceptable standard. However, it did admit improvements could be made.
In a statement, it said: 'But we also know that when you challenge the system to do better, it will push back.
'Of course, Ofsted is not perfect and we have been open about where we need to improve our own performance. We are currently consulting on radical changes to the way we inspect schools and colleges from next September as well as taking steps to bring all education inspectors in-house.
'However, it's worth bearing in mind that Ofsted conducts around 30,000 inspections every year. The latest figures show that 93% of schools and 95% of colleges were satisfied with the way their inspection was carried out – a proportion that hasn't significantly altered over time. In a survey of 850 schools inspected earlier this year, almost 85% believed that the inspection process had helped them to improve.'