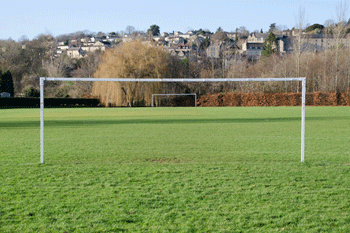 A new modelling tool from Sport England allows councils to discover the economic value of sport to their community.
The 'Economic value of sport – local model' estimates the contribution sport makes in the form of business output and employment in addition to the wider known benefits such as health, and also offers guidance on how to put this into practice.
The model also helps local authorities, county sport partnerships and local enterprise partnerships to see the impact of changes to sport, such as if new facilities are built, facilities are closed or more marketing is done to attract those not playing sport regularly.
Mike Diaper, Sport England's director of community sport, said: 'We are delighted to be helping local authorities, county sports partnerships and local enterprise partnership areas understand the value that sport brings to their area.
'The model has been designed to be easy to use by local partners who need to be able to access key information quickly. It will help protect existing investment and make the case for new investment in sport.'
Sheffield City Council, Stoke-on-Trent City Council and Walsall Council helped shape the model to ensure it had the greatest impact for local partners to make the case for sport.
Paul Billington, director of culture and environment, Sheffield City Council, said: 'We applaud Sport England's initiative to create a tool that brings to life (and numbers) the real economic impact of sport. For many of us who've been involved in sport for many years, we've known that sport makes economic sense. Now we can prove it!'
Cllr Flick Rea of the Local Government Association, said: 'Sport plays a huge role in communities and anything which helps local areas derive all the benefits sport can bring is positive.'