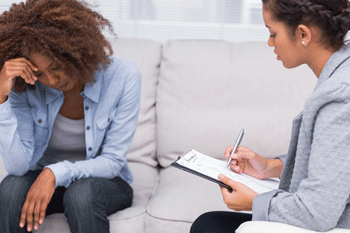 Too many people are being placed in residential mental health rehabilitation services far from where they live, social care regulator says.
A new report from the Care Quality Commission (CQC) has revealed that nearly two thirds (63%) of placements in residential-based mental health rehabilitation services are 'out of area'.
This means the patients are being placed in different areas to the clinical commissioning groups (CCGs) that arranged them and are therefore further away from their homes, families and friends.
Drawing on information requests made to providers, the CQC also found the majority (78%) of 'out of area' placements are with independent sector providers rather than the NHS.
Comparing different providers, the report notes the quality of care in residential mental health rehabilitation services is 'very similar' between NHS and independent sector providers.
However, it found patients in the independent sector are more likely to be placed further from their homes and are more likely to stay there for longer than those staying in NHS services.
The CQC also discovered those staying in independent care were at a greater risk of having their aftercare compromised because the managers were less likely to know which NHS trust would care for them following discharge.
Around 99% of managers of NHS rehabilitation services were able to name the NHS trust that would provide their patients' aftercare, in comparison to 53% for independent services.
While the costs of care were similar, independent services can end up costing twice as much as the NHS because of the longer stays. On average, it costs£162,000 in comparison to £81,000.
Dr Paul Lelliott, deputy chief inspector of hospitals (lead for mental health) at the CQC, said: 'Inpatient rehabilitation services have a vital role to play in supporting people with severe mental health problems to recover and return home.
'Collectively, the independent sector and the NHS make a valuable contribution to the delivery of mental health rehabilitation and in helping people to step back on the road to living more independently.'
'The attention now must be on developing services that are focused on people's recovery and that are not 'long-stay' wards in disguise, that are closer to where people live, and that are well-connected to the wider local system including services that will provide aftercare,' he added.