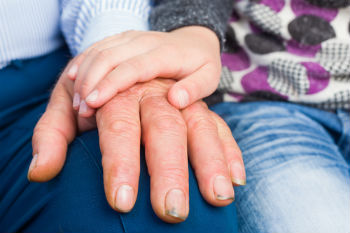 Young carers are struggling to get the most out of their schoolwork and are at risk of not fulfilling their ambitions, a new survey has warned today.
Carers Trust found nearly three-quarters (73%) of young adult carers have had to take time out of school to care for a family member, with a third skipping school most weeks.
More than half of young carers are also struggling to cope with schoolwork, with 60% struggling to meet deadlines.
Gail Scott-Spicer, chief executive of Carers Trust, said: 'Being a young carer should not mean that a child's future hopes, dreams, and ambitions are shattered.
'We know young carers miss or cut short on average 10 weeks of school a year as a direct result of their caring role, and those aged between 16 and 18 years are twice as likely to be not in education, employment or training (NEET). We must make sure young carers get the support they need so they can enjoy their childhoods like any other young person and achieve their ambitions.'
Council leaders said it was vital young carers are identified so they can get the support they need. Cllr Richard Watts, chair of the Local Government Association's Children and Young People Board, said: 'Every young carer has a right to an assessment to find out if they need additional support, and councils will do all they can to provide this support where needs are identified.
'However, councils need the support of all members of the community to help identify young carers to make sure that their needs can be assessed quickly, and the necessary support provided.'
There are estimated 700,000 children and young people across the UK who are caring for family members. At least 13,000 young carers are providing care for over 50 hours a week.