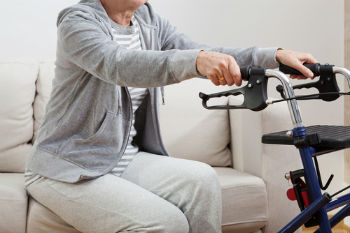 Thousands of people with arthritis are unaware of how to access support from their local council, a new survey has revealed.
The research, by Versus Arthritis, found nearly half of people with arthritis had brought their own aids and adaptations as they didn't realise their local council would provide them for free.
It also found that thousands of people with arthritis struggled with everyday tasks for two years before finding out about support from their local authority.
Tracey Loftis, head of policy and public affairs at Versus Arthritis, said: 'People with arthritis deserve better than this and should be provided aids and adaptations free of charge when eligible.
'We are calling on Government to play a key role in developing best practice for local authorities as well as asking local authorities to provide information to the public about this vital service.'