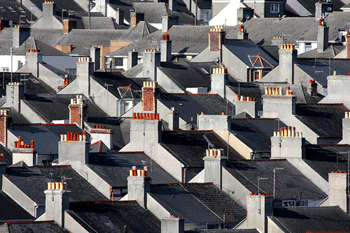 Over 100,000 people have been on social housing waiting lists for five years, with tens of thousands of others waiting for more than 10 years, new research reveals.
The Liberal Democrats have compiled figures from 168 local authorities that show over 105,000 people have been on a waiting list for a council-owned or a council-associated home for five years.
The list also revealed more than 36,800 people had been waiting for 10 years or longer.
'These figures are a stark reminder just how bad the housing shortage; literally thousands of people are waiting over a decade and some people, a shocking twenty years for a home to call their own,' said Lib Dem leader Tim Farron.
'It is simply unacceptable that so many people have had to put their life on hold until a home is available to them.'
'Due to the Tories major failings with our NHS and on Brexit, it often goes unnoticed quite how badly the Conservatives have let people down with regards to housing,' he added.