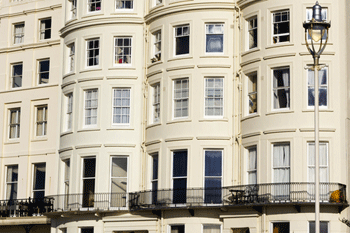 A new study by the Chartered Institute of Housing (CIH) found that an estimated 7000 council houses a year could be lost when right-to-buy is extended to housing associations.
The government's decision to extend right-to-buy was included in the Housing and Planning Bill and came after a deal was struck with housing associations.
An integral part of this bill is legislation regarding the sale of vacant high-value council homes which, ministers claim, would generate enough money to replace both the housing association and council houses sold, and set up a new £1bn brownfield regeneration fund.
The CIH study, however, shows that local authorities could be left with no money to replace the homes they are forced to sell.
CIH chief executive Terrie Alafat said: 'The government should examine how to close this funding gap in the forthcoming spending review, so that both housing associations and local authorities are able to replace the homes they sell with new affordable homes to rent.'
The research indicates:
• Between 2,100 and 6,800 'high-value' council homes are likely to become empty and be sold each year – compared to the government's estimate of 15,000.
• Those sales would generate between £1.2bn and £2.2bn a year – compared to the government's estimate of £4.5bn.
• Around 1.45 million housing association tenants would be eligible for right-to-buy during the first five years of the policy, with around 10% (145,000) likely to take advantage.
• £1.2bn would be around half the amount needed to compensate housing associations for homes sold under the scheme – housing associations would need almost all of the higher £2.2bn estimate, leaving virtually nothing for councils to replace the homes they have sold or for the brownfield regeneration fund.
Alafat urges the Government to consider how it can close the funding gap in the next Spending Review.
'The Government has said it wants to address our national housing crisis by driving up new house building so that we build one million new homes by 2020,' she added.
'But the combined impact of selling high value council homes and cutting affordable housing rents will make it virtually impossible for councils to play their part, as the government had originally planned.'
The Government should, the CIH claims, consider other options to close the right-to-buy funding gap. Two suggestions they put forward are offering smaller discounts than those currently proposed or increasing the qualifying period from three to five years.
The organisation is also calling for full consultations on the sale of high-value council homes and the sale of housing association homes.