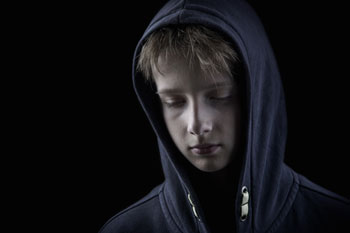 More than 50,000 children and teenagers are not being given the specialist mental health care they need, according to a new report.
The Education Policy Institute (EPI) said many of those who were accepted for treatment were being forced to wait more than three months.
More than a quarter of children referred to specialist mental health services in 2016-17 were being turned away, a big increase on previous years, the institute said.
Information obtained through a freedom of information (FoI) request revealed that Norfolk and Suffolk, the Hertfordshire Partnership and Nottinghamshire Healthcare had the highest proportion of unaccepted referrals, all more than 60%.
By contrast Birmingham Children's Hospital had no unaccepted referrals while Derbyshire Healthcare had 0.1%, and Tavistock and Portman had 1.7%.
The EPI says waiting times for treatment fell on average from 67 to 56 days but many youngsters had to wait up to 112 days.
Kevin Courtney, joint general secretary of the National Education Union (NEU), said: 'Children in urgent need of mental-health support are being let down by the underfunding of the system.'