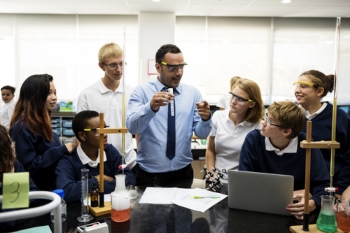 A third of local areas in England could run out of secondary school places within five years, new analysis has warned today.
The Local Government Association (LGA) is calling for councils to be given the power to open more secondary schools or direct academies to meet future demand.
Its analysis shows that by 2025/26, 50 councils areas face not being able to meet demand meaning almost 80,000 young people and their families are at risk of missing out on a place.
Cllr Judith Blake, chair of the LGA's Children and Young People Board, said: 'It continues to make no sense for councils to be given the responsibility to plan for school places but then not be allowed to be open schools themselves.
'Councils do not want any families to have to face uncertainty over securing their child's secondary school. But with the number of pupils is growing at a far faster rate than the number of places available and councils need to be given the powers to help solve this crisis.'