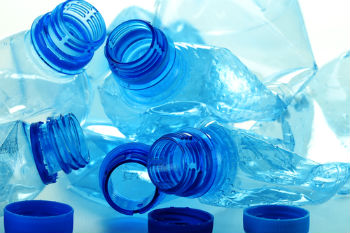 Local authorities are calling on manufacturers to stop using unrecyclable packaging as research suggests that it is only possible to recycle a third of the plastic used by households.
Analysis conducted by the Local Government Association (LGA) has found that 525,000 tonnes of plastic pots, tubs and trays are used by households a year but just 169,145 tonnes of this waste is able to be recycled.
Around 99% of councils collect plastic bottles for recycling and 77% collect pots, tubs and trays. However, manufacturers use a lot of packaging which is made up of a mix of recyclable and unrecyclable materials. This makes the recycling process a lot harder.
'It's time for manufacturers to stop letting a smorgasboard of unrecyclable and damaging plastic flow into our environment,' said Cllr Judith Blake, LGA environment spokesperson.
As well as criticising manufacturers, Cllr Blake also urged the Government to consider banning low-grade plastics, particularly those for single use.
'If manufacturers don't want to get serious about producing material which can be recycled and protecting our environment, then they should at least contribute towards the cost that local taxpayers have to pay to clear it up,' she said.
'We need an industry-wide, collaborative approach where together we can reduce the amount of material having an impact on the environment. But if industry won't help us get there, then the Government should step in to help councils ensure we can preserve our environment for generations to come.'