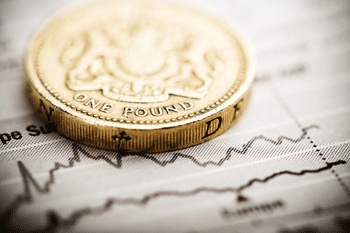 Recent forecasts by the official spending watchdog of a swift return to normality for the economy and the public finances after the coronavirus lockdown have been downplayed by a new think-tank study.
The Resolution Foundation in a report today (April 16) predicts the impact on the public finances of three scenarios in which the virus lockdown lasts three months, six months or 12 months.
A three month lockdown would push the deficit to a record 11% of GDP, higher than the peak of the financial crisis, a six-month period would push it to 21% of GDP and a 12-month lockdown would require the Government to borrow 38% of GDP in 2020, more than the UK has borrowed in any single year in its history.
The Office for Budget Responsibility (OBR) earlier this week forecast, based on a three month lockdown and then a three month partial lockdown, that the deficit would hit 14% of GDP this year at £273bn but then decline rapidly to the levels predicted in the March Budget of around 2%. The OBR said: 'The net effect of the coronavirus impact and the policy response is likely to be a sharp (but largely temporary) increase in government borrowing.'
However the Resolution Foundation study says: 'Our estimates of the possible scarring effect of coronavirus on the economy represent the biggest divergence with the OBR's equivalent analysis. The OBR models an economy which returns to the pre-crisis GDP trend level by the end of 2020 while, even in our three-month scenario, the economy never reaches the pre-crisis trend.'
It foresees debt rising above 100% of GDP in all its three lockdown scenarios for the first time since the 1960s reaching 155% of GDP after a 12-month lockdown, the highest level since the 1950s.
The foundation's study does state that if the lockdown lasts 'only a few months' the long-term impact will be less than that following previous recessions.