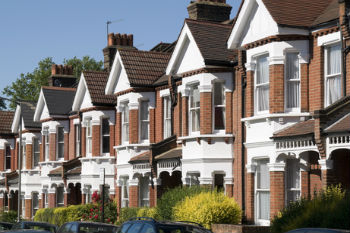 A new report has set out how co-housing can 'move from the margins to the mainstream' to make high quality, sustainable and affordable developments the norm.
Measures include the reinstatement of the Empty Homes Community Grants Programme, which was scrapped last year, and more support and partnership working with local authorities and housing associations.
Written by the Smith Institute think tank and based on extensive interviews, the study said Government guarantee schemes, low-interest loans and seed-corn funding could all help the co-housing sector to grow.
But it argued the biggest challenge will be to raise awareness and understanding of co-housing and the way it can overcome nimbyism and promote responsible development with communities at their heart.
Paul Hackett, director of the Smith Institute, said: 'Community-led housing provides an attractive and affordable alternative to conventional housing. Yet despite some growth and several awarding-winning projects the sector has yet to move from the margins to the mainstream.
'Indeed, its achievements are often under-recognised and much of the sector's potential remains unrealised. The Government could do more to support the sector, starting with renewing the grants to help local groups bring empty properties back into use.'
Gary Hartin, programme manager for alternative housing models at the Nationwide Foundation, said: 'We firmly believe that community-led housing has immense potential to expand so that it can provide decent, affordable homes to a great many more people in the UK than it currently does today. This research highlights what needs to be done next and the Nationwide Foundation will continue to fund work supporting the meaningful development of this alternative model of housing.'