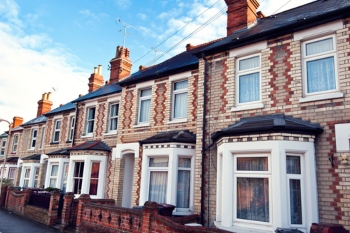 Councils in the capital are being prevented from adopting schemes to improve conditions for people in private rented accommodation by Government regulations, according to researchers.
The Centre for London think tank says councils' powers to impose 'selective licencing' – where landlords of private accommodation are required to obtain a license from their council to rent out their property – should be expanded.
Currently the secretary of state for housing has to sign-off selective licensing schemes that cover more than 20% of a borough.
Centre for London says the newly-tabled Renters Reform Bill aims to improve the private rented sector with added regulation.
But it says the power to design and implement selective licensing schemes should be restored to local authorities, with an advisory role for the Greater London Authority.
Jon Tabbush, senior researcher at Centre for London said: 'The Renters Reform Bill has the potential to be the biggest step forward for tenants' rights in a generation, but it won't be enough by itself to tackle the worsening problems within London's private rented sector.
'Our research highlights the value of central government and councils working together to identify rogue landlords, and strengthening the enforcement capacity to deal with them.
'With more and more Londoners having to enter the rental market to live in the city, making sure people can do so in safe and secure conditions is crucial for preserving London's future.'
Sign up here to recieve our free daily news and jobs bulletin.