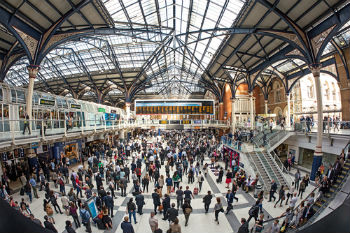 London will receive £1,500 more in transport spending per person than the North over the coming years, think tank says.
A new report from the Institute for Public Policy Research (IPPR) revealed Yorkshire and the Humber will get £190 per head, North East £220, North West £680 and London £1,940 for transport from 2016/17 onwards.
The report, entitled Paying for Our Progress, argued bodies like Transport for the North could fund a new high-speed rail service between Northern cities.
It suggested this would be possible if the Treasury allowed for new Northern Infrastructure Bonds, which would raise capital on the pensions market for northern infrastructure projects.
The report's authors also recommended the Transport for the North body should be given the same powers as Transport for London to invest, and the National Infrastructure Commission granted greater room to set infrastructure priorities.
In its Budget next month, the Treasury should announce new funding in northern infrastructure, with a view to leveraging private sector funding, IPPR added.
These moves would be 'key' to rebalancing the UK economy post-Brexit and in creating a country that works 'for everyone', they said.
A 2016 study set out how new investments including 'HS3' could unlock up to £97bn and create 850,000 new jobs by 2050.
'It currently takes longer to travel by train from Liverpool to Hull than from London to Paris – building better links between the North's cities will boost the nation's economy by driving up northern productivity,' said the report's author Grace Blakeley.
'The spending gap between London and the North remains huge but this is about more than money, the North needs to take back control over transport spending too, to sensibly invest in a range of northern infrastructure projects and unlock more potential.
'In particular, new bonds could help raise vital funds from long term investors, such as pension funds – like we see in the US and other countries.'
Visit The MJ for more on the state of local government finance (£).