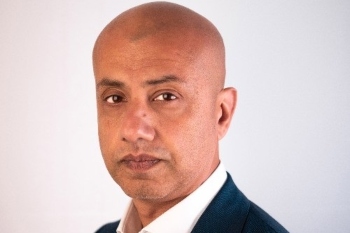 Over the last 18 months, the working landscape has changed dramatically. Workers were required to work from home wherever possible, while key workers put their health and their safety on the line to keep Britain moving. Now, as we slowly move towards a new 'normal', working practices have changed with hybrid working, remote working and staggered shift patterns now part of the standard routine for staff in both the public and the private sector.
These changes are creating more instances of people working and travelling alone, generating increased risks for businesses to consider. The implications on worker safety for those commuting at unsociable hours or working alone for long periods of time cannot be ignored. A recent report conducted by Peoplesafe showed that 91% of females working in hospitality felt unsafe travelling to work. Therefore, it is not surprising that 78% of all respondents to a recent Peoplesafe survey wanted to see lone worker devices recategorised as PPE in their various industries with a general consensus to improve overall safety standards and guidance.
Understanding duty of care
The HSE has recently updated its guidance on lone workers, recommending firms 'implement a robust system to ensure a lone worker has returned to their base or home once their work is completed'. Recognising that the safety of staff does not begin and end as they clock in and out, but throughout the whole time they are making their way to and from their places of work as well, highlights the extent of the duty of care that organisations have for their employees.
The changes to working hours to reduce the number of staff onsite at any one time and enable social distancing, means there is an increase in commuting at unsociable hours and individuals working in isolation. In accordance with the HSE guidance, organisations need to be reviewing and implementing technology that is mobile and flexible to ensure the safety and mental wellbeing of its staff both during working hours and on their travel to and from their place of work.
Safety technology
Body-worn cameras have been used by the police in the UK since 2005 and are now seen as a standard and essential piece of equipment to ensure the safety of the officers and the public. Since their introduction, complaints against officers have decreased by 90 per cent and assaults on officers have reduced by a third.
More sectors, including healthcare and retail, are beginning to invest time and money trialling and deploying body worn video technology. However, other public-facing workers in high-risk situations do not currently have access to the same level of safety equipment and it is crucial that now, more than ever, this is addressed.
In addition to body-worn cameras, there is a broad range of technologically advanced solutions to provide 24/7 support and protection to people working alone. From dedicated lone worker devices to personal safety apps, these discrete alarms offer vulnerable and at-risk workers a means of communication and a method of calling for help, even when they're alone. Each solution can also be equipped with high-tech features such as fall detection, GPS locator and welfare checks.
It cannot be ignored that the exceptional circumstances created by the COVID-19 pandemic has transformed the world of work, vastly increasing the numbers of people working remotely or alone.
While many are keen to return to their previous ways of working, for many that won't be possible and for others a return to commutes and public transport will prove a worrying and anxious time.
Redefining PPE
Organisations are already using a broad combination of methods to protect lone workers and the research indicates technology is a major growth area in the sector. Nearly half of organisations surveyed (47%) equip their lone workers with some form of personal safety device and 30% already use personal safety devices with additional features such as fall detection.
Nearly a quarter use smartphone/tablet apps with SOS alarms and 30% use smart communication devices or location devices to help them to monitor the location and safety of remote workers.
It is clear that PPE is becoming a far broader category than the traditional definition suggests. PPE and technology is helping to prevent, manage and respond to risks faced by at-risk workers.
The research also highlighted that broadening the definition of PPE to include lone worker devices could free up funds for a range of organisations to invest in lone worker safety, could drive up adoption and senior management buy-in and, crucially, would also place a duty on the employee to use the service in accordance with their training and for the purpose it was provided.
It may be too soon to tell whether the reaction to COVID-19 will sustain, but the acceleration of technology and continuing innovation in this field show no signs of slowing. Finding the right balance of software and equipment to mitigate the risks faced by individual employees, teams and workforces and embedding solutions into the workplace through effective training and engagement will be crucial to manage the growing numbers of lone workers and create the right mixture of personal protective equipment and technology for each organisation.
Naz Dossa is CEO at technology safety specialists Peoplesafe