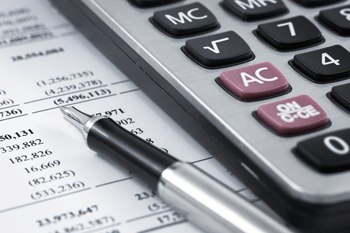 Recent events in local government have emphasised the pressures local authorities face in managing their finances. The London Borough of Croydon, received section 114 reports from its director of finance, investment and risk in November and December 2020. In January 2021 a report from the House of Commons Public Accounts Committee warned that it expects that more local authorities will soon be unable to balance their books and will be forced to issue section 114 notices in order to suspend non-essential expenditure.
The ability to manage and balance public law and financial responsibilities effectively is crucial if local are to address the many demands on their services successfully whilst staying within their resources. Local authorities which are not able to do this will find themselves receiving a report under section 114 of the Local Government Finance Act 1988.
Section 114 of the Local Government Finance Act 1988 imposes a personal duty on the chief finance officer of a local authority to make a report if it appears to him or her that the expenditure of their local authority in a financial year is likely to exceed the resources available to meet that expenditure. A local authority which receives such a report must meet and decide what action to take as a consequence and until it does so, the local authority must not enter into any new arrangement which may involve the incurring of expenditure unless the chief finance officer authorises it to do so. So, the issue of a section 114 report will have a severe effect on a local authority's activities and local authorities will be keen to avoid receiving these.
Local authorities have always faced pressures on their resources because of the high demand for their services. The effects of the coronavirus pandemic have increased these pressures. Amidst concern about the potential for local authorities to struggle financially, CIPFA updated its guidance in the summer of 2020, encouraging chief finance officers to discuss their concerns with the Government and their local authorities before reaching the position of needing to issue a section 114 report.
Some local authorities have found innovative ways to use their powers to generate income, by developing strong income generation strategies and implementing them effectively, taking account of all relevant legal and practical issues. However, there has been concern about local authority activities such as investments or use of companies because of some high profile examples which have run into difficulty. This has shown the importance of considering all relevant information comprehensively before deciding to enter into such arrangements and monitoring how they progress.
Steps that local authorities can take to ensure they are in a good position to address public law and financial issues include:
Local authorities should ensure that when they take decisions and plan projects, they take account of their pervasive duties as well as legal issues relevant to the subject of the particular project. These duties would include best value and the public sector equality duty. Failure to comply with these duties could lead to challenges to decisions and to Government intervention.
Local authorities should make use of resources available to assist them with performance management. For example, the Local Government Association has run initiatives to support peer challenges and local authorities could make arrangements between themselves to review and challenge performance management arrangements.
Local authorities should ensure that they have effective scrutiny arrangements and that they take account of the messages that come forward from scrutiny committees.
When considering how to deliver their services and manage their resources, local authorities should ensure that they consider the full range of their powers and that they take account of any constraints and obligations associated with them. For example, local authorities have powers for charging and trading, which would provide scope for a range of activities for an income generation strategy. Local authorities would need to act reasonably in the exercise if such powers, taking account of all relevant matters, such as any risks involved and the resources needed to deliver any projects.
If local authorities are considering making changes to arrangements for the delivery of services, they need to be clear about their objectives and how the proposed arrangements will achieve these. They also need to be clear about how they will implement and monitor achievement of the objectives. For example, if they engage external service providers, they should ensure that their contracts contain terms and conditions that put the local authorities in a good position and that the local authorities are robust about exercising those rights.
Local authorities need to ensure that they are in a solid position in terms of complying with all their obligations and delivering effective services before they make innovations. An innovative approach can be helpful in enabling local authorities to manage resources and work effectively but it is important that attempts to introduce innovations do not distract local authorities from meeting their core responsibilities.
It is vital that local authorities get the balance right between the important issues of finance and public law. As well as the risk of a section 114 report and the consequences of this, local authorities who struggle to manage public law and financial issues could find it difficult to deliver services effectively and could find themselves subject to complaints and challenges to the lawfulness of their actions. Local authorities which are on top of public law and financial issues should find themselves in a good position to operate effectively and make good use of opportunities of innovation.
Tiffany Cloynes is a partner at Geldards LLP