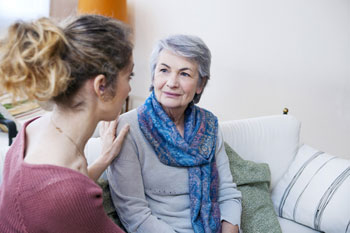 Employees in the social work sector are coming under strain as they face a well-documented demand for services. At the same time, there are significant issues with attraction and retention – with close to 400,000 workers leaving the sector last year.
With these issues in mind, there is a pressing need for leaders to consider how best to manage and build the skills they need. Many are seeking to build a sustainable talent pipeline, whilst also stemming short-term shortages – it's a difficult ask, and one of the many reasons that the new Social Worker Degree Apprenticeship has come at the right time.
How is this new route different?
The degree apprenticeship provides a vital new route for training new recruits and building on the skills of existing support workers, setting out a clear pathway for progression. As so much of the apprenticeship consists of work-based learning, it allows workers to enter the workforce straight away and apply their training right from the start.
Since April 2017, all employers with a wage bill over £3m have had to pay the apprenticeship levy – and this new qualification could help them get return on investment while plugging gaps in the workforce.
Not only is the apprenticeship open to people from diverse backgrounds, our flexible model, which blends online learning with face-to-face support, enables apprentices to fit their study around their work and personal lives. The approach also means that those who previously struggled with the demands of time or travel are able to learn whenever and wherever they like, so they are more likely to complete their apprenticeship.
Attracting new talent
The attractiveness of earning while learning cannot be underestimated. In an age of high tuition fees, and mounting student debt, the apprenticeship route becomes an even more appealing option for workers looking to develop higher skills – so offering the opportunity to get a degree without the cost can have a huge impact on bringing new workers into the sector.
And the same also applies to existing workers, particularly those in support roles who are looking for the opportunity to grow their skills. The investment in their training – in their future – means that most become loyal and are reassured about their career trajectory, which in turn leads to higher engagement.
The introduction of this important sixth route into the profession should be welcome news for both local authorities and private providers – as it provides them with even more options for creating a sustainable talent pipeline for the future. The apprenticeship adds an alternative to the qualifications already available, which could help to entice workers from more diverse backgrounds to become registered social workers.
Joanna Rawles is head of social work at The Open University