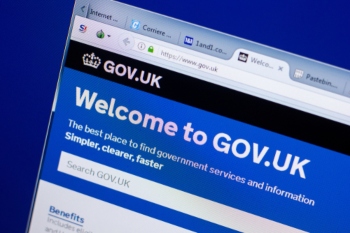 In the last two years, the public sector has experienced more change than ever before with the shift to online services as a result of the pandemic. In some cases, this has involved a full transition to digital services from previous paper-based services - for instance, tasks like renewing your passport or driver's license can be completed easily online - and innovation is visibly impacting organisations in terms of user engagement and productivity.
The improvements from digital transformation felt across all industries are influencing customers' increasingly high expectations in a bid for convenience and better and faster communication and service delivery. This makes it challenging to deliver effective digital services capable of meeting or exceeding these rising customer demands at a local government level.
In general, services at a local council level either don't exist or aren't where they need to be. But public sector organisations are starting to realise they can take advantage of what they already have and leverage their data to improve customer experience, make insightful business decisions, and transform their organisations.
The success of UK citizens in using the NHS app and the vaccine booking service during the pandemic is proof the UK government is moving in the right direction with technology. As Steve Barclay MP said last year, it was time for change: 'Now more than ever, it is important that government responds to people's heightened expectations about the services they use… People rightly expect government to be data-driven and digitally literate, and this will be a priority for me in my new role.'
Launching One Login
As the government's strategy shapes up, plans for the government Digital Service's One Login system have been revealed. The system aims to encourage easier and safer communication and connection between the government and UK citizens, especially at a local level. With an expected budget of around £400m, this major tech project will involve the provision of a single sign-on and identity-checking system in place of the current myriad of separate login processes throughout the various government services. The cloud-based system will run on Amazon Web Services® and will offer an app designed to streamline online processes and provide a better user experience.
Maximising security and productivity
With security now vital for digital transformation in any sector, the delivery of secure public sector services will depend entirely on secure identity authentication. Fraud is a major concern, which means assuring users of safe communication is essential to generate high levels of user adoption. On a positive note, the general public has adjusted well to online authentication in consumer services in many industries. Through consolidating access in this way to local government services, it will enable a more connected approach, improve accessibility, and improve customers' digital experience.
With organisations concerned about how they get new, legacy, and third-party applications to work together, One Login provides an easy way to integrate trusted third-party services, such as those provided by organisations in the banking, insurance, and healthcare sectors. This has the potential to improve efficiency and reduce the operational costs of existing manual administrative processes.
Overcoming challenges and gaining confidence
A project of this magnitude is unlikely to come without challenges. Delivering such a complex project on time and within budget is no mean feat, especially with the added pressure of historical public sector technology projects being difficult to achieve. In fact, the National Audit Office published a report last year referencing previous strategies and projects over the last 25 years that have underdelivered. This is largely attributed to lack of planning influencing poor decision-making on technology solutions.
The report suggests any potential waste of taxpayers' money - should the project be poorly strategised and subsequently unsuccessful - and resultant delayed improvements in public services might well be met with negative public reaction. It states: 'If government is to improve its track record in delivering digital business change, it must learn the hard-won lessons of experience and equip its leaders to act effectively.'
The fallout of this is likely to have an impact on the rollout of services at the local government level, with acute analysis and even some hostility expected. The reasons for this include historical performance, the ability to address privacy concerns, and the wave of opposition to digital innovation of government services in our everyday lives. There could be public backlash if there are project delays or if local government overshoots the proposed budget.
Boosting engagement with local government
The changes in our lifestyles brought about by the pandemic have accelerated a shift in the public sector. With the proposed One Login system, the way local government engages with citizens is likely to move to a whole new level, with more public support and trust in simplified access to online public services. The potential for One Login in enabling improved ease-of-access through a single login can't be underestimated. With new generations becoming increasingly digital-savvy, enabling digital local government services through technology will become table stakes for people who spend more time than ever online.
Sascha Giese is head geek™ at SolarWinds