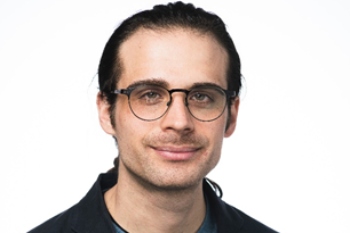 Last month, Global Action Plan hosted an online event with the Environment Agency which saw the launch of the EA's latest State of the Environment report. Since then, we have seen the impacts of climate change at home and abroad, from flash flooding in London to wildfire fires across Europe. While it might be novel to see cars submerged in rainwater on the A406 or Stratford station underwater, the prevalence and ferocity of wildfires in Europe and U.S. can no longer be called 'unprecedented'. The IPCC have been 'unequivocal' for 20 years, but their latest report is particularly harrowing. Climate change is fully embedded in the mainstream.
At the event, Judy Ling Wong from the Black Environment Network reminded us of UN deputy secretary-general, Amina Mohammed's words that 'the battle for sustainability will be won or lost in cities'. In the UK, 80% of the population live within urban environments, and the bulk of them within in cities where, multicultural, and poorer communities feel the brunt of the urban environment: worse air pollution, heat, housing and work conditions, access to nature, health care, food, the list goes on.
Over the last 10 years, England has seen a significant widening of life expentancy between rich and poor. Life expectancy and other health inequalities have been exacerbated by COVID-19. Not only do people living in affluent areas live significantly longer (up to ten years from best to worst) than people living in deprived areas, they spend relatively more of their life in good health. This can mean a difference of up to 20 years living in poor health.
So, what if, COVID-19 is a warm-up act for climate change?
Ms Ling Wong flips this problem on its head, stating that 'good health is the basis for resilience'. And, while it's not as simple as individual choice - choice is an illusion and health inequalities are systemic - acknowledging health as a starting point for the levelling up agenda is significant.
In terms of climate change, and health inequalities, while there are lots of solutions out there already, we must make sure that the communities most effected are central to design and delivery of these solutions.
James Bevan, chief executive of the Environment Agency reminds us to look for multiple outcomes. A new bike path, for example promotes exercise, good health, reduces pollutants and depending on where it goes, could increase access to nature.
Kate Metcalf from the Women's Environment Network and Olivia Sweeney, Black and Green Ambassador for Bristol, further urges us to mobilise: 'Everywhere you go, let's talk about levelling up and inequalities, this is how we move issues into the mainstream.'
Learning from COVID-19, health must come first, starting with communities most impacted by health inequalities, only then will may we begin to level-up and fairly prepare for what's to come.
Ben Hudson is the head of insight and engagement at Global Action Plan