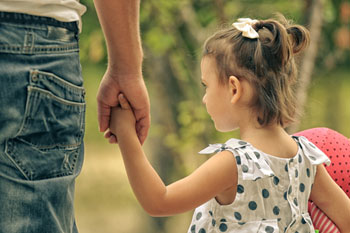 Today marks the start of National Adoption Week, a campaign that shines a spotlight on the importance of finding permanent, loving families for our most vulnerable children.
But what does the latest data tell us about the adoption system? We've looked at the most recent statistics on adoption in England, published last month, and the data over the past four years to see how the picture has changed. Underneath some positive headlines, there are a number of issues causing concern.
There is now clear evidence that more children need to be adopted, but there are not enough adopters available to meet growing demand. With so much Government investment in adoption reform over recent years, the data begs the question of whether the early gains we saw from the reforms are now being lost.
There are more children coming in than being adopted
Figure 1 shows us that the numbers of Best Interest Decisions (BIDs) made and Placement Orders (POs) granted had been falling until 14/15, then steadily went upwards peaking in 2016/17 and is now declining quite sharply again.
Figure 1: the number of Agency Decision Maker Best Interest Decisions, Placement Orders, placements and Adoption Orders (12 month rolling averages were used to eliminate seasonal factors)
Over the same period, there has been a significant fall in the number of children placed (30%) and adopted (29%).
There are fewer adopters available
The data also shows us that the number of adopters has fallen significantly. The number of Registrations of Interest accepted from prospective adopters fell by 43% between 1 October 2016 and 31 December 2017. Similarly, the number of families approved fell by 49%.
The figure below clearly indicates that there are now not enough adopters available for the number of children we need to find families for. Given the lags involved in adoption, our forecasts suggest that there is a high chance that this trend has continued or worsened in the past year.
Figure 2: the number of families needed compared with the number of families available

So what does this mean for children?
Children are waiting longer to be placed with families, with a 30-day increase in waiting time over the last two quarters of data published.
There has been plenty written on the impact of delays in adoption on the life chances of children so I won't repeat it here. What is also apparent is that the gains made as a result of the Adoption Reform Programme that the Government started in 2012 are quickly being lost.
The improvements we have seen are at risk of not being sustained, which means highly vulnerable children missing out on a chance to have a happy family life. Our next step must be to understand what is behind this change and what needs to be done to reverse it.
Kevin Yong is managing director of Coram-i, a consultancy working with local authorities to help them improve their services for children in care.