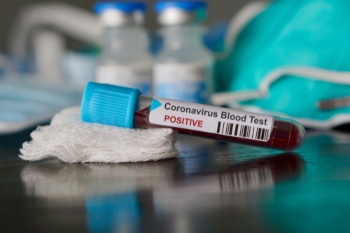 Coronavirus testing could soon be rolled out to care home workers, MPs have been told.
Professor John Newton told a select committee that the Government was nearing it's target for testing NHS staff. 'I think the real priority is to get the test out to other core services,' he said.
The core serves staff is expected to include care workers who visit people in their own homes.
Central government has faced widespread criticism for its failure to increase testing quickly enough. However, Professor Newton said the country was 'now at the point where capacity is about to increase very substantially'.
Around 14,000 tests are now being carried out daily, with the Government pledging to increase that to 100,000 a day by the end of the month.