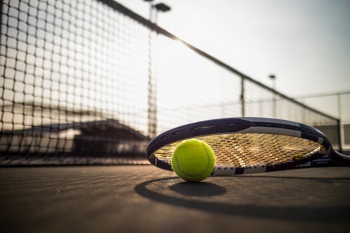 The Government has announced a £30m package to refurbish thousands of public tennis courts in deprived parts of UK.
The package, which will see £21.9m committed by the Government and £8.4m by the Lawn Tennis Association, will revive over 4,500 courts including those in an unplayable condition at more than 1,500 venues.
The Government said that the £30m package will help support the 'levelling up' of sports provision across the nation.
The funding is also to help more people follow the chief medical officer's guidance on physical activity. The guidance makes clear that children should aim to carry out 60 minutes of physical activity a day, and adults 2.5 hours a week.
On Friday the Government launched the Office for Health Improvement and Disparities (OHID), which will focus on stopping debilitating health conditions before they develop.
The new health body will also help tackle health disparities across the UK.
The latest figures show clear trends, based on geographical location, of a person's life expectancy and the years they can expect to live a healthy life.
Men in the most deprived areas in England are expected to live nearly 10 years fewer than those in the least deprived. Women in the same areas can expect to live seven years fewer.
Obesity prevalence is almost 8% higher among those living in the most deprived decile of local authorities (66.6%) compared to those in the least deprived areas (58.8%).
Commenting on the launch of the OHID, chief medical officer, Professor Chris Whitty said: 'Health inequalities in England are stark and they are challenging to address but it is important we do so.
'People across the country can live in better health for longer. OHID will support people to do so with an evidence based approach.
'Reducing health inequalities and keeping people in better health for longer is in everyone's interest – it is good for the individual, families, society, the economy and NHS. That's why OHID will work collaboratively across the national, regional and local levels as well as with the NHS, academia, the third sector, scientists, researchers and industry.'