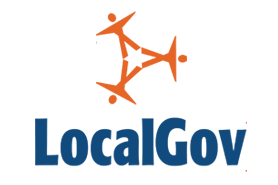 Last week's move by the Government to offer local authorities 100% business rate retention on fracked sites fuelled debate on the future of the oil and gas extraction process. It's true that in Westminster there are plenty of naysayers on fracking, but there are many enthusiasts too.
The same debate is happening at local community level. Some fear environmental and amenity impacts. Others are keen to cash in, perhaps tempted by the social impact of projects which might become affordable despite general austerity. The challenge for councils, therefore, is establishing a rational consensus so that there is room to benefit if realistic downsides are addressed.
The Government says it is keen for decisions to be taken at local level. Local authorities can exert great influence via the planning process. As planning on fracking relates to minerals, from early-stage exploration through to full production, this is usually handled by County or Unitary Authorities. Councils can take the decision to refuse planning permission. Appeals can be controversial and take time. Threat of refusal can be an effective lever in negotiations for robust, comprehensive planning conditions and planning Section 106 obligations. For entrenched anti-fracking authorities, refusal may buy time.
The UK Government can still choose to add onshore gas and oil development to the list of nationally significant development projects ("NSIPs"). So far it has set its face against this but if a large number of local authorities (especially under opposition control) decide to stand in the way of fracking, the Government could easily decide to step in. Applications for development consent orders could then be made direct to the Secretary of State.
From the UK Government's perspective, the simplest solution is probably to achieve consensus satisfying both local authorities and the fracking industry. Easier said than done, perhaps, but there is a middle ground that can be reached. There are two key things to resolve: public perception and financial returns (the main reason why the debate is back on the table again this month). Arguably, the two factors are intractably linked. It is easy to see how the oil and gas industry as well as Government will benefit from fracking. But local authorities, who represent the communities in which oil and gas extraction could take place, have to be able to convince the very people who elect them about the benefits. If communities can see the quid-pro-quo of fracking, then perhaps they will be more easily won over. Conversely, if gains are concentrated on a limited number of large landowners or on communities remote from fracking activities, the opposite will apply.
When it comes to finances, there is a sizable difference between what the industry envisages giving councils and what authorities expect to receive. Frackers plan on returning 1% of revenues to local authorities, whereas the Local Government Association had a figure closer to 5-10% in mind. The answer is certainly somewhere in between. But it won't help the frackers' cause if an aggressive approach is taken when trying to negotiate. The Government could help bridge the gap by affording community incentives favourable tax treatment.
There is no doubt frackers must keep local authorities and the communities they represent onside. Done well, a quadripartite relationship between community representatives, councils, Government and industry should present opportunities and gains for all concerned.
Tim Pugh is planning & environment partner and member of the energy team at law firm Berwin Leighton Paisner