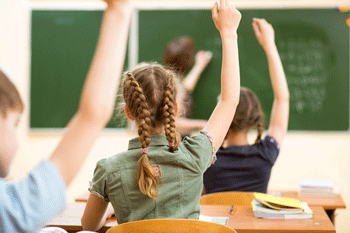 Teachers and pupils are being 'burnt out' by the demands of assessments, the national teachers union warns.
Over the Easter weekend, the education secretary Damian Hinds defended primary school assessments as essential for ensuring the education system is functioning properly.
'These tests do not exist to check up on our children. Our national curriculum tests (often called SATs) exist to check up on the system – and those who oversee it on your behalf,' he wrote.
However, Chris Keates, general secretary of the NASUWT, the national teachers' union, warned that the demands of the assessment, tracking and data systems employed in many schools undermines the ability of teachers to focus on teaching.
'Reforms to assessment have resulted in schools creating and implementing their own, often bureaucratic and workload intensive, assessment and testing structures for pupils,' he said.
'The high-stakes accountability system is driving up teacher workload, stress and anxiety with the consequent adverse impact on the provision of high-quality education for every child.
'An alternative approach to assessment, data and accountability which genuinely supports schools to assist every pupil to achieve their full potential is long overdue.'