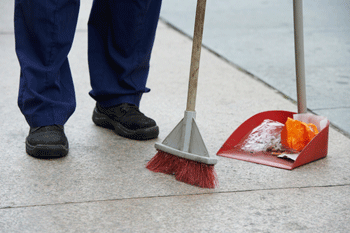 Roadsweepers and care workers could lose up to £2,000 per year as a result of the chancellor's proposed tax credit cuts, according to new research from the Child Poverty Action Group (CPAG).
CPAG's findings reveal 3.2 million low-paid workers — among whom are roadsweepers and care workers — would lose an average of £1,350 next year, with some losing over £2,000, should the legislation come into force.
The proposed cuts, which the House of Lords has rejected, would slash the earnings level at which tax credits start to be withdrawn as wages rise, and hike up the rate at which they are taken away once earnings reach this threshold.
CPAG estimates that nationally £4.4bn would be taken from low-paid families if the cuts are finally approved, with some keeping just 3p in every extra £1 they earn.
The charity's calculations are for sole earners working full time, either single parents with two children or a sole earner in a couple-family with two children, and do not include the impact of other changes to tax and benefits.
However, the cuts are not, CPAG believes, offset by such other changes as the National Living Wage, rising income tax threshold or the free childcare offer.
They also claim that work incentives would be damaged and that there could be an increase in child poverty.
Alison Garnham, chief executive of CPAG, said: 'These are grafting parents, often working long hours and trying to provide for their kids. And if you're struggling now to pay for food, utilities, fares and your children's clothing, these kinds of losses must make you fear for the future.'
'The Government,' she added, 'has had the message loud and clear from right across the political spectrum: there isn't a case for cuts that would target working families, increase child poverty and damage family security.'