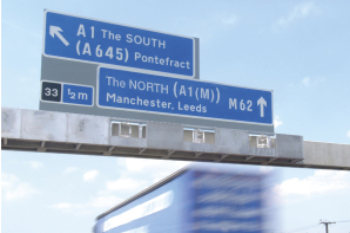 Industry opinions of the Traffic Signs Regulations and General Directions (TSRGD) 2016 are being canvassed in a 3M survey believed to be the first of its kind.
The science-based technology company consulted Highways England, Transport for London (TfL) and industry peers to produce the detailed questionnaire.
The project aims to discover what professionals involved in sign specification think of the TSRGD now that two years have passed since its introduction.
The survey is open to all those involved in sign specification and design, from scheme and sign designers to road safety engineers and technicians.
To take part, visit at www.3M.co.uk/TSRGDSurvey.