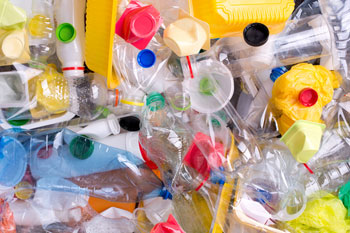 Swindon's consultation on plans to withdraw the kerbside collection of plastics is a 'regressive step', says the environment minister.
The borough council last month announced that it was considering plans to tell households to put mixed plastic items, such as yogurt pots, in the bin with regular waste.
The local authority said they wanted to stop collecting low-grade plastic because rather than being recycled it would often end up in landfill or being illegally dumped.
Environment minister Therese Coffey has written to Cllr Maureen Penny, Swindon's cabinet member for highways and the environment, outlining her concerns at the proposal.
Dr Coffey warned the decision could send the wrong message to households about the need to recycle.
'I am concerned about the impact your decision to stop collecting plastics will have on future householder engagement,' she said.
'Clear communications are essential and while I understand your concerns about the uncertainty on what happens to recycling once exported, this would suggest the need for clearer communications about end destination of exported plastics rather than stopping certain kerbside collections completely.'
Dr Coffey, who pointed out that Swindon's recycling rate has dropped 12% since 2010 to 38%, acknowledged the council had concerns about how much recycled low-quality plastics could make on the international market, but added markets had 'improved since a dip earlier this year.'
Cllr Penny said: 'We would like to thank the minister for her letter. No decisions have been made with regard to how we deal with our plastic waste and our wider strategy on how we deal with all our waste will be considered at next month's cabinet meeting.'