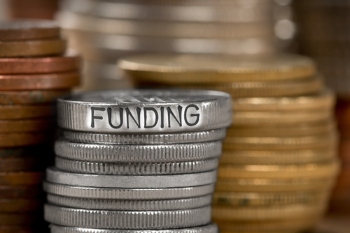 Swindon Borough Council has scooped another tranche of roads cash for the planned New Eastern Villages development, with the Department for Transport (DfT) allocating a further £11.6m to supporting works.
In total, the Southern Connector Road project is estimated to cost £30.5m, with Homes England providing a further £18.9m from the Housing Infrastructure Fund, on top of the DfT cash.
The project includes a new access road between the A419 Commonhead roundabout and the southern end of the new development, 'enabling the construction of 4,150 new homes'.
There will also be a footway and shared-use path running either side of the new road for pedestrians and cyclists, while a new signalised junction at Commonhead and a mini roundabout at Wanborough village will help manage traffic flow in the area.
As part of the scheme, Wanborough will also see the mini-roundabout realigned on Rotten Row, to encourage motorists to reduce their speed, as well as more pedestrian crossings and parking spaces.
The full New Eastern Villages development programme is set to bring 8,650 new homes to Swindon, along with 40 hectares of employment land, new shopping facilities and supporting services.
The development has seen the council secure a number of funding requests for supporting road developments, including £22.5m from the National Roads Fund in 2019 for works at the White Hart junction, improving the intersection between the A419 and A420 to the east of Swindon.
A further £22.9m of DfT funding was allocated to create additional access into the Wichelstowe urban extension by building a tunnel underneath the M4, known as the Wichelstowe Southern Access.
The council is also spending £8.5m on a package of improvement works at the Gablecross junction to accommodate traffic demand from the New Eastern Villages development.
Transport minister Baroness Vere said: 'Our funding towards this new road scheme will help make the New Eastern Villages site a reality, providing a huge boost to Swindon's economy by supporting thousands of new homes and jobs.'
Cllr Gary Sumner, Swindon Borough Council's cabinet member for strategic infrastructure, transport and planning, said: 'The Southern Connector Road is an essential part of the infrastructure required to deliver the New Eastern Villages and I'm extremely pleased that we have managed to secure complete funding from the Department for Transport and Homes England for this really important link road.
'We are investing £72.5m into the road network around the New Eastern Villages, most of which has been secured from government. This investment in Swindon's future is a great vote of confidence for our town.'
The Housing Infrastructure Fund is designed to help the Government meet its target of 300,000 new homes across England by providing local authorities with grant funding for new infrastructure.
This story was originally published by Highways.