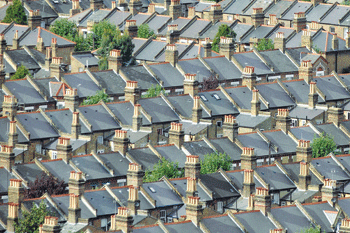 The Right to Buy scheme is 'significantly reducing' the number of affordable homes available at a time when homelessness is on the rise, warns housing organisation.
The latest Government figures show that councils in England sold 2,645 dwellings through Right to Buy from October to December 2018, an increase of 9.4% on the previous quarter.
In the same quarter, only 1,038 replacement dwellings were started on site or acquired, which is 32% lower than the number of dwellings started or acquired in the same quarter of 2017-18.
'These latest figures confirm CIH's view that the wider costs of Right to Buy exceed its benefits,' said Chartered Institute of Housing chief executive Terrie Alafat.
'With far more homes being sold than are replaced, Right to Buy is significantly reducing the number of badly needed affordable homes available.
'Our research last year showed that more than 150,000 of the most affordable rented homes have been lost across England in just five years and predicted that loss will reach nearly 200,000.
'With homelessness and rough sleeping dramatically increasing we cannot afford to lose so many of our most affordable homes.'
In October last year, CIH produced analysis showing that Right to Buy discounts had climbed to £1bn a year, costing local authorities £300m a year.
Ms. Alafat urged the Government to suspend the scheme and invest the savings in more homes for social rent.
'We need to look at fairer ways to help tenants into home ownership, because this is clearly not the way to do it,' she added.
Responding to the CIH, the minister of state for housing Kit Malthouse said: 'This Government is working to ensure that everyone across the country has the opportunity to get on the housing ladder.
'Right to Buy is one key part of this, having helped nearly two million people to realise their dream of home ownership.'