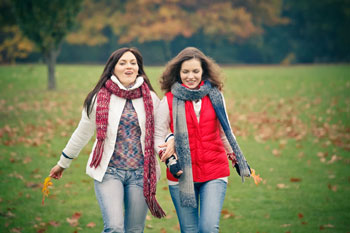 The majority of people (95%) think parks and play areas should be protected from future development, with half saying they would be less active if local green space was lost, according to a new survey.
The research from Fields in Trust found 16% warned their local park or green space is currently or has previously been under threat. More than 80% of those surveyed said they felt so strongly about the importance of their local park, they would campaign against it being built on.
These findings demonstrate to us that people really value their local green spaces, with three quarters telling us that they would feel unhappy if their local park was built on or closed tomorrow,' said Helen Griffiths, chief executive of Fields in Trust.
'Whilst we already protect a huge number of spaces across the country, more can be done. People often assume that their local park will always be there but this isn't necessarily the case. The first step in getting a park protected is often for local people to actively campaign for it.
'Today we are encouraging people to take the first step by visiting our website to find out if their favourite local park is safe.'
Nearly a quarter of people (24%) said they use their local park at least twice a week. The most regular park users are from the North East with one in five people visiting their local open space almost daily.