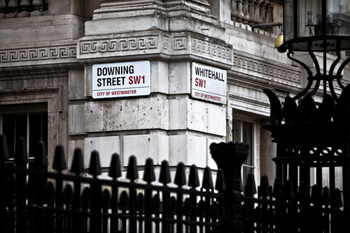 Some 56% of people believe the UK will have either broken up or become a lot more devolved by 2030, a poll has revealed.
The survey by policy and communications agency DHA also found 52% believe councils should have the most control over services.
Some two-thirds feel they have little or no influence over decision making and 37% think local areas should be able to set their own immigration policies.
More than half (52%) think our electoral system is outdated, less than a quarter want to keep England's constitutional arrangements as they are, but only one in four would support an English parliament.
Former home secretary Alan Johnson, who wrote the foreword to the survey's findings, said: 'All politicians preach the virtues of involving the public more in decisions that affect their lives, but until now we've had insufficient information on the public's attitude to whether they believe such sentiments to be genuine and, indeed, whether and how far this distillation of power should continue.'
He said the survey 'gives us greater understanding of public opinion on all these issues and everyone in political life would do well to heed the messages it brings'.?