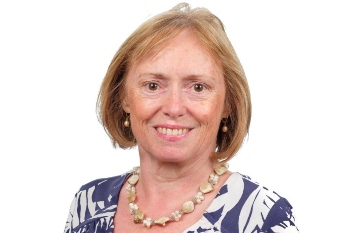 I welcome the Government's plans to rebuild the economy. It is vital that we see action that delivers jobs, skills and infrastructure to the capital which will support the country as we recover from the effects of COVID-19.
At Westminster City Council, we have a billion-pound building programme in train to regenerate our housing estates and to build affordable homes. I'm delighted to say that the builders are back on site at all our 17 developments which were under way prior to the pandemic, with the last one reopening last week.
Our development includes the regeneration of two estates and an extensive infill programme. This programme provides vital affordable housing and goes a long way to support London's housing targets. It also supports the local economy and provides jobs and apprenticeships. The construction industry accounts for 7% of GDP and employs an estimated 9% of Britain's workforce. If construction fails, the UK economy fails – as we saw in the 2000's.
Councils are a safe pair of hands for kickstarting the economy. We have the advantages of having a strong borrowing capacity and an underlying asset base, all of which means we have the resilience to build even when the private sector is nervous. We have recently set up our own development company Westminster Builds (WB) to provide greater flexibility and to expand our options around partnership working both in and out of the city.
Westminster Builds has enabled the council to find a commercially viable but innovative solution to two stalled projects in Westminster, bringing resources and underwriting sales risk. This will deliver over 300 homes over the next three years. In addition, WB is working with the council on a range of schemes that will deliver social, affordable and market homes on challenging sites with design, logistical and costs challenges. For example, WB is partnering with the council to deliver the council's flagship regeneration scheme on the Ebury Bridge estate, delivering homes that do not distinguish between tenures and ensuring existing residents can stay living in their neighbourhood in high quality, low energy homes.
It is important that the Government acknowledges this strong position and enables the sector to lead the country out of recession. With additional funding from central Government we could significantly supercharge our existing housing programme and explore some new and exciting initiatives.
For example, a grant of £250m Government funding would enable us to deliver just under 4,200 more homes with 60% affordable. The cost benefit ratio for this kind of funding has been modelled at 1.15 to 1.2.
I also feel the time is right for public/public partnerships where councils work with housing associations and/or other councils to deliver housing developments.
We are already having conversations with councils about developments outside of our borough and believe the benefits to the public of this type of partnership would be vast. And while there will always be space for public/private partnership, there would be less risk of the project not completing in the current climate and the process would be more transparent. There would also be a greater sharing of core values.
Now is the time to think outside of the box and see the strengths of the public sector.
Cllr Jacqui Wilkinson is deputy cabinet member for finance, property and regeneration at Westminster City Council