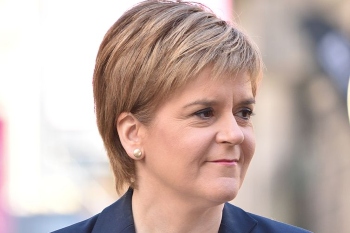 Each council in Scotland has been told which coronavirus level they have been placed in, with none facing the toughest restrictions.
The majority of councils have been placed in Level 3 by first minister Nicola Sturgeon under the new five-level system.
Ms Sturgeon said: 'In Scotland, we acted early – with some difficult but necessary measures – and while we have no grounds for complacency we do see some encouraging signs – in the last week, cases have increased by 4% whereas two weeks ago the weekly increase was 40%.
'All of that is down to the sacrifices of people the length and breadth of the country, and I thank people for that. But this virus is still highly infectious and it will take every opportunity to spread. If we all dig in and stick with it, this proportionate approach has a real chance of being sustainable and keeping Covid under control over the winter.'
The assessment is based on number of positive cases per 100,000 people, percentage of positive tests, forecast for new cases, capacity of local hospitals and capacity of local intensive care facilities.