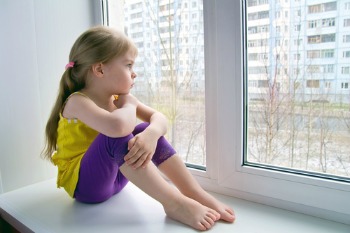 Children in the poorest areas are at least 10 times more likely to be in the care system than those in affluent neighbourhoods, according to new research.
A study by seven British universities investigated data on more than 35,000 children who are either looked after in care or on a child protection plan.
The Child Welfare Inequalities Project's findings show about one in 60 children is in care in England's most deprived neighbourhoods, compared with one in 660 in the least deprived areas.
It found that children living in similar neighbourhoods in different local authorities have starkly different chances of being in care, with councils in wealthier areas around 50% more likely to intervene.
Many staff across the UK reported feeling 'overwhelmed' by the complex level of need they encountered in families.
Lead investigator Paul Bywaters, professor of social work at Coventry University, said: 'We've known for years that child abuse and neglect is linked to poverty, but there's been a fundamental gap in our understanding of how a child's family circumstances, and neighbourhood deprivation or locality impacts their chances of the state intervening to improve their life chances.'